Empower Your Surveillance Network with HIKVISION DS-7732NI-K4/16P 32-Channel 4K NVR
Empower Your Surveillance Network with HIKVISION DS-7732NI-K4/16P 32-Channel 4K NVR.Introduction.In the ever-evolving world of security, HIKVISION continues to set the standard for excellence. Introducing the HIKVISION DS-7732NI-K4/16P 32-Channel 4K NVR, a game-changing solution that combines cutting-edge technology, exceptional performance, and seamless integration. As a key partner of HIKVISION, HIKD proudly presents this remarkable NVR, revolutionizing the way you protect and monitor your premises.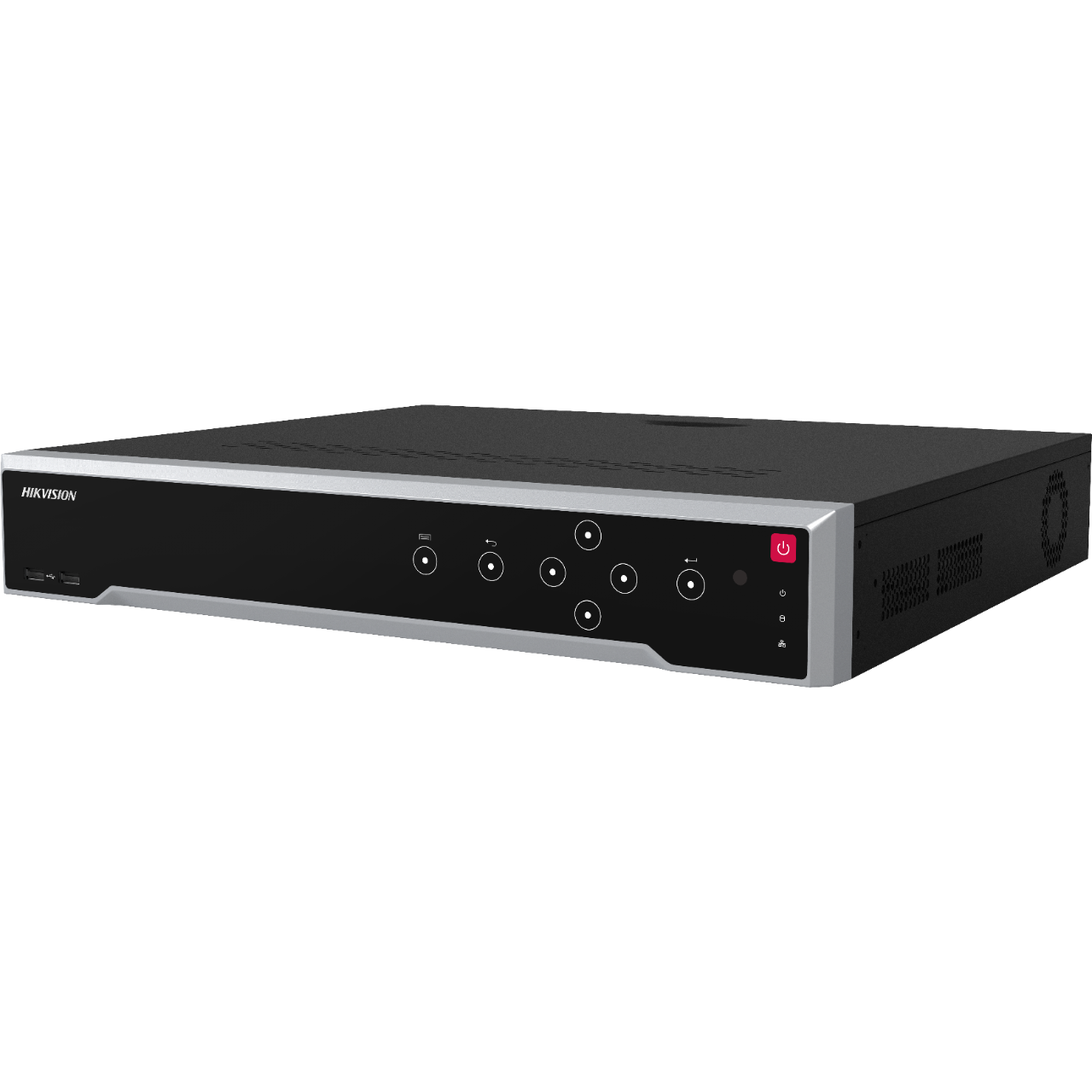 Unleashing Unrivaled Connectivity: The DS-7732NI-K4/16P NVR allows for up to 32 IP camera inputs, offering unmatched connectivity for comprehensive surveillance coverage. From small businesses to large-scale installations, this NVR ensures that no detail goes unnoticed, providing you with the ultimate peace of mind.
Advanced Video Formats: Stay at the forefront of video compression technology with the DS-7732NI-K4/16P NVR, supporting H.265+/H.265/H.264+/H.264 video formats. Benefit from efficient storage utilization, reduced bandwidth requirements, and enhanced image quality. Stay one step ahead in the ever-changing landscape of surveillance technology.
Exceptional Decoding Capacity: Experience unparalleled decoding performance with the DS-7732NI-K4/16P NVR. With the ability to decode up to 2 channels at 8 MP, 4 channels at 4 MP, or 8 channels at 1080p, you can rely on crystal-clear imagery that captures every crucial detail. No matter the scale of your surveillance needs, this NVR delivers exceptional video playback quality.
Seamless Installation and Power Management: The HIKVISION DS-7732NI-K4/16P NVR features 16 power-over-Ethernet (PoE) interfaces, ensuring hassle-free installation and simplified power management. Say goodbye to complex wiring configurations and embrace a plug-and-play solution that streamlines your surveillance setup. HIKD, a trusted partner of HIKVISION, makes it possible.
Unparalleled Bandwidth Capacity: The DS-7732NI-K4/16P NVR supports up to 256 Mbps incoming bandwidth, providing ample resources to handle large volumes of data. With this level of bandwidth capacity, you can effortlessly manage high-resolution video streams and ensure smooth, uninterrupted surveillance operations.
HIKD: Your Trusted HIKVISION Partner: As a pivotal partner of HIKVISION, HIKD plays a vital role in delivering state-of-the-art surveillance solutions to customers worldwide. Benefit from our extensive industry expertise, unwavering commitment to customer satisfaction, and collaboration with industry leaders like HIKVISION. Together, we strive to provide you with the highest-quality products and exceptional support.
Conclusion: Elevate your surveillance network to unparalleled heights with the HIKVISION DS-7732NI-K4/16P 32-Channel 4K NVR. With its extensive camera connectivity, advanced video formats, exceptional decoding capacity, seamless installation, robust power management, and impressive bandwidth capacity, it stands as the epitome of cutting-edge surveillance technology. Visit the official HIKD website at https://www.hikdistribution.com to explore the full range of HIKVISION products and partner with us to create a secure and efficient surveillance ecosystem. Trust in HIKD, a valued partner of HIKVISION, and experience a new era of surveillance excellence.